Coco Rocha Unveils Clothing Line at Grammys 2010
Coco Rocha to Debut Clothing Line at Grammys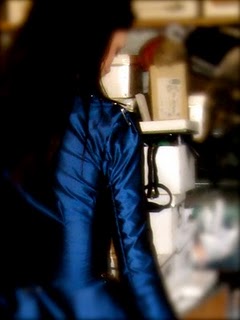 Last year, Coco Rocha revealed plans to launch her own clothing line which is yet to be named. The model is still in the process of creating the collection, but has just announced that she will wear one of her designs to the Grammys!
Coco is presenting the red carpet coverage for ET Canada and looks set to wear one of her frocks. She wrote on her blog, "My team and I have been hard at work getting the dress together these last few weeks. Just this morning we had another fitting and I have to tell you, it has been so wonderful to see the picture in my head find its way into reality."
A blurry image of the dress was posted on her site, but I can't wait to see the finished product! Are you interested in this celebrity clothing line?