Combat Trousers for Spring 2010
Are You Excited for the Return of Combats?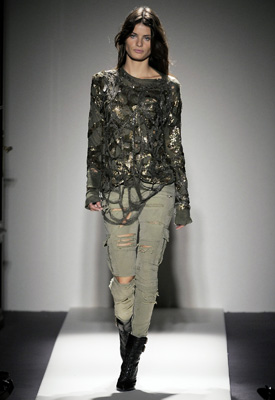 This season has brought back a lot of surprise items. This includes dungarees (which most of you said you'd never be ready for!) and combat trousers! The practical trousers were big news in the mid '90s when All Saints were fans of the style which they wore low slung, baggy and with tight fitting crop tops.
This Spring, they're back in a slimmer fit in a range of khaki shades with just as many pockets. They were spotted on the catwalk at Balmain where they were dressed up with black ankle boots and a grungey top. How do you feel about this item's return?