Come Fab Finding Me: Day at the Beach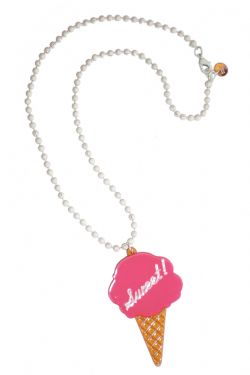 This weekend looks set to bring more sunny Spring weather so I'm sure many people in the UK will head towards their nearest beach to make the most of the current climate. So for this week's Fab Finding challenge I'd like you to put together an outfit for a day out on the beach. The UK climate maybe warm but there are still cool patches so be sure to include a cover up.
I will begin with this oh so cute ice cream necklace from Anna Lou of London (£17.50).
Let's go Fab Finding! Be sure to come back and tell me your Fab Finds are up, or just tag your Fab Finds with Day on Beach UK.
Now, you can build outfits by creating a list of clothing items. We have everything you need to build outfits, and you can use your Fab-Find bookmarks, too. This is an even better way to put together an entire outfit when you are completing your Fab-Finding missions.
To learn what a Fab Find is and how to make one, click here. For a more detailed explanation of bookmarks from geeksugar click here.