Come Fab Finding With Me: Glastonbury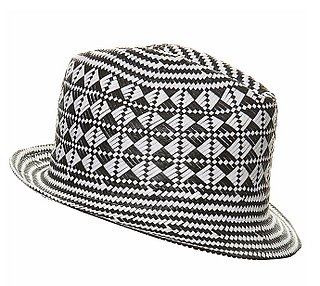 Festival season is upon us as the Isle of Wight festival has already happened and the most stylish festival, Glastonbury, takes place next weekend! Anybody that has ever been will tell you how hard it is to pack for. Obviously you want to look cool but also be prepared for the rain (and mud!)
Therefore for this week's Fab Finding challenge I would like you to put together a Glastonbury festival outfit. I will start you off with this funky hat from Topshop (£20).
Now let's go Fab Finding! Be sure to come back and tell me your Fab Finds are up, or just tag your Fab Finds with Glastonbury.
Now, you can build outfits by creating a list of clothing items. We have everything you need to build outfits, and you can use your Fab-Find bookmarks, too. This is an even better way to put together an entire outfit when you are completing your Fab-Finding missions.
To learn what a Fab Find is and how to make one, click here. For a more detailed explanation of bookmarks from geeksugar click here.