Come Fab Finding With Me: Interview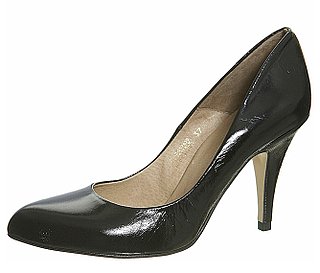 For this week's Fab Finding challenge I'd like you to put together an outfit for an interview. This is a notoriously tricky situation in the increasingly casual age of office wear as a suit is no longer always appropriate.
I will start you off with these Topshop Stella heels (£55).
Now let's go Fab Finding! Be sure to come back and tell me your Fab Finds are up, or just tag your Fab Finds with Interview.
Now, you can build outfits by creating a list of clothing items. We have everything you need to build outfits, and you can use your Fab-Find bookmarks, too. This is an even better way to put together an entire outfit when you are completing your Fab-Finding missions.
To learn what a Fab Find is and how to make one, click here. For a more detailed explanation of bookmarks from geeksugar click here.