Come Fab Finding With Me: Summer Wedding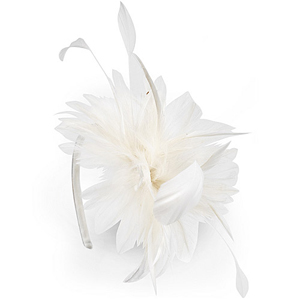 Hey there Fab Finders! For this week's challenge I want you to put together a Summer wedding outfit. I will start you off with this very Blair Waldorf inspired fascinator from Monsoon (£18).
I imagine a Summer wedding to include a bit of outside partying to be sure to include a cover up.
Now let's go Fab Finding! Be sure to come back and tell me your Fab Finds are up, or just tag your Fab Finds with Summer wedding.
Now, you can build outfits by creating a list of clothing items. We have everything you need to build outfits, and you can use your Fab-Find bookmarks, too. This is an even better way to put together an entire outfit when you are completing your Fab-Finding missions.
To learn what a Fab Find is and how to make one, click here. For a more detailed explanation of bookmarks from geeksugar click here.