Comme Des Garcons for H&M, Rei Kawakubo,
Comme des Garcons for H&M Is Nearly Here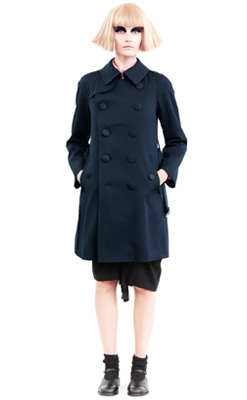 It's nearly November which means it's nearly time for the latest designer collaboration at H&M and this year it's the turn of Japanese designer Rei Kawakubo of Comme des Garçons. The collection is due to hit Tokyo on 8th November and then 200 other stores across the UK on November 13th.
This week H&M have started to reveal more details about the range including prices and key pieces. A lot of people were concerned that the collection wouldn't be accessible but when you see the pieces individually I think there is something to appeal to everyone.
My personal favourite is a blue trench coat (£99), there are also a couple of polka dot tops (starting from £14.99) and matching scarf (£34.99). The most extravagant piece is a gothic dress (£199) which is only available in selected stores. What do you think of the individual pieces? Will you be queuing up for a designer bargain or two?