Comme des Garcons for H and M Launches in Tokyo
Fab Flash: Comme des Garcons for H&M Launches in Tokyo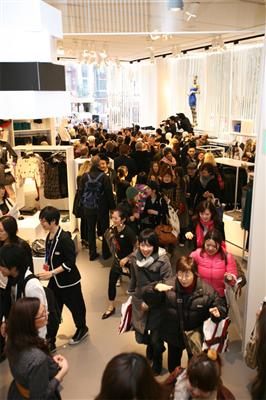 Here in the UK we might have to wait until Thursday to get our hands on the Comme des Garcons for H&M collection but in Japan over 2000 people have already shopped the collection.
Lots of people have been queuing for days (in the rain) waiting for the bargain designer collaboration. The line includes polka dot tops, funky blazers and trench coats. Rei Kawakubo has created mens and womenswear for the High Street store making her quirky designs very wearable.
For a video of the store opening and Hilary Alexander's opinion on the seemingly unlikely collaboration just read more.


.