Court Date Set For Balenciaga's Lawsuit Against Nicolas Ghesquière
Court Date Set For Balenciaga's Lawsuit Against Nicolas Ghesquière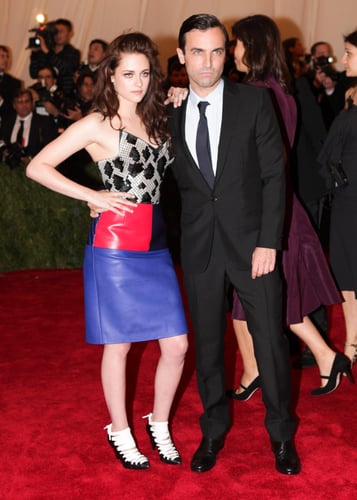 Nicolas Ghesquière's lawyers have until 15 October to figure out a way to respond to a lawsuit from Balenciaga, which is suing its former creative director of 15 years for making "harmful" comments about the house.
According to court documents obtained by WWD, Balenciaga brought the suit against Ghesquière for breaching an agreement not to talk about the house negatively. The house is asking for $9.2 million in damages, and court papers say he was paid some $8.7 million when he left the house and an additional $42.3 million for the 10 percent stake he owned in it.
"Balenciaga didn't want its designer to justify his departure by criticizing the house that employed him," the suit says. "In general, the parties, knowing the hypersensitivity of the fashion industry to changes in creative direction, were forbidden from commenting on the break in order to avoid any detrimental effect on their economic interests or their image."
But in an interview with the London-based fashion magazine System published earlier this year, Ghesquière made comments that Balenciaga's lawyers feel breach that contract. (Ghesquière's friend and Balenciaga's former in-house stylist Marie-Amélie Sauvé, who helped create the first issue of System, is also named in the suit.)
"It all became so dehumanized," the designer said of his work at the house. "Everything became an asset for the brand, trying to make it ever more corporate — it was all about branding. . . . I began to feel as though I was being sucked dry, like they wanted to steal my identity while trying to homogenize things. It just wasn't fulfilling anymore."
While Balenciaga's legal team is at work on this case, its creative team has its hands full too. The house's new creative director, Alexander Wang, is scheduled to present his Spring 2014 collection in Paris on 26 September.