Couture Week Kicks Off in Paris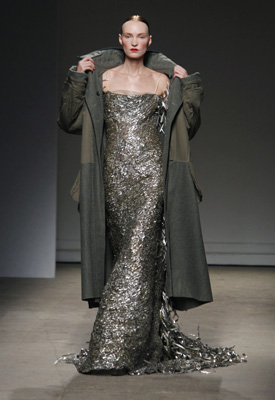 After a few weeks of menswear shows in Milan and Paris, attention has now shifted to haute couture as Paris plays host to the Spring 2010 collections. Dutch designer Josephus Thimister started the season yesterday as he returned to couture after almost a decade in ready-to-wear. The former Balenciaga designer combined khaki with red and metallics.
The shows continue today with Alexis Mabille, Christian Dior and Giorgio Armani Prive taking to the catwalk, followed by Chanel, Stéphane Rolland and Givenchy later in the week. I will, of course, be here to bring you all the highlights from Paris. To see images from Thimister's show just read more.