D&G collection is inspired by HRH Queen Elizabeth II
D&G Take Royal Inspiration for A/W Collection
Italian design duo Dolce & Gabbana have taken inspiration from HRH Queen Elizabeth II for their Autumn/Winter collection which they presented in Milan yesterday. Channeling her Balmoral style the collection includes respectable midi length skirts, long body fitting jackets and plenty of tartan. Silk scarves were worn over hair and tied neatly under the chin.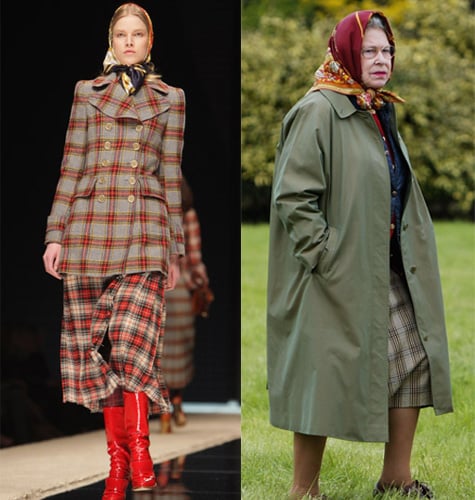 Suzy Menkes, for the International Herald Tribune explains that the show was "formulaic, with clothes we have seen before" but Gabbana objects,

"It's new for the young generation – they have never seen long skirts."
Agyness Deyn has previously listed the Queen as her style icon and she appeared in Vogue's Most Glamorous list this year. Do you think she's a style icon? Does her style influence you?
Source