DIY Honey and Yogurt Face Mask
DIY Spa Treatment: Fabulous Honey and Yogurt Face Mask
Not only am I obsessed with honey-enhanced beauty products, but ever since I went to Greece, I can't get enough of unsweetened yogurt (mixed with honey, of course). So when I came across this DIY face mask recipe and realized that I already had all of the ingredients stocked in my kitchen, I decided to give it a go. The treatment takes about twenty minutes to complete, and if you're looking for a budget friendly pick-me-up, this at home alternative is effective, and it's cheap as chips.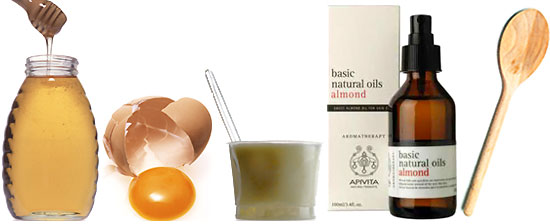 Here's what you'll need:
1 tablespoon honey
1 egg yolk
1 teaspoon almond oil
1 tablespoon yoghurt
For three, simple directions on how to make and apply your face mask, read more.
Step 1: In a glass or aluminum bowl mix together the egg yolk, honey, yogurt and almond oil. Still with a wooden spoon until all of the lumps are gone.
Step 2: Smooth the mixture all over your face and neck. Relex and let it sit on your skin anywhere from ten to fifteen minutes.
Step 3: Rinse off with warm water and pat dry. Notice how your skin feels moisturized, softer and tighter.