DIY Pumpkin Facial
Halloween-Inspired DIY Pumpkin Mask
With Halloween coming up at the end of the month, it's always fun to get into the Autumn spirit — especially when it comes to choosing healthy, fresh, and inexpensive ways to treat yourself. So when I found this easy-to-make recipe for a do-it-yourself home facial using pumpkin (and created by beauty author Erika Katz), I got really excited. I love that it's so good for you, and all of the ingredients are plentiful right now. I actually used fresh pumpkin as opposed to canned pumpkin, which is what the original recipe called for, but I loved being able to toast the seeds (with a little olive oil and salt) to snack on while the mask worked its magic on my skin. Here's what you'll need: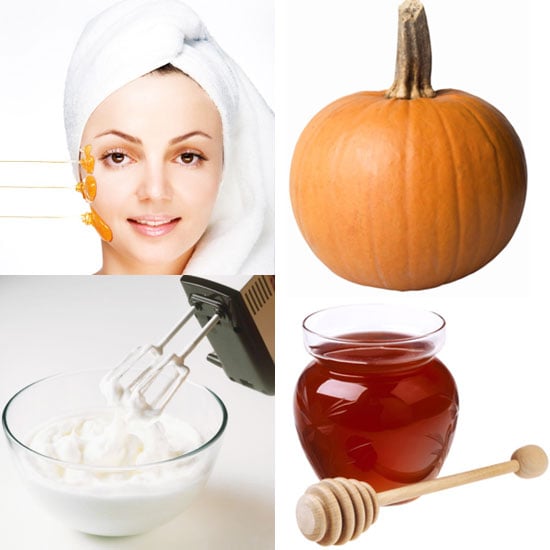 2 tsp pureed pumpkin
1/2 tsp honey
1/4 tsp heavy whipping cream
The pumpkin is rich in vitamin A, which helps heal and repair skin whilst also reducing wrinkles. Honey is a moisturiser, and cream also helps get rid of flaky skin and nourish what is left underneath the dry layer. To find out how to make the mask and instructions for use, just read more.
Step 1: Mix all of the ingredients together in a bowl.
Step 2: Apply evenly to your face using either your hands or a fan brush.
Step 3: Leave the mask on for 10 minutes; rinse with warm water and pat dry.