Daphne Guinness Fragrance
Daphne By Daphne Guinness Launches at Dover Street Market
Last night marked the much anticipated launch of 'Daphne,' the new eponymous fragrance by Daphne Guinness. The scent, which is a collaboration between Comme des Garcons and the heiress has a woody, tangy juice which includes a blend of saffron, patchouli, amber, incense, vanilla, rose centifolia,Tunisian jasmine, tuberose, iris, oud and bitter orange. According to an interview with W Magazine, the fragrance was inpsired by personal meaning from her homes and her travels. Daphne said,
"These notes represent my life. There's Spain, the Middle East, France, Ireland—also the Seventies and moss."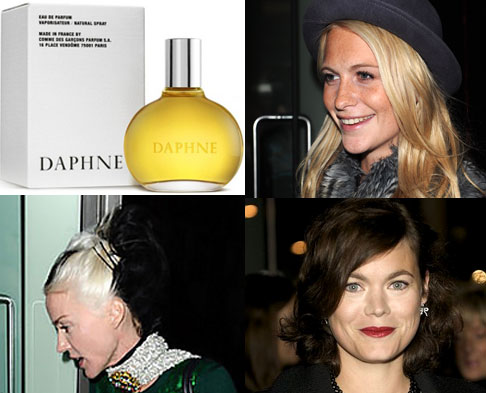 Daphne was released exclusively at the Dover Street Market in Mayfair today (which can be purchased in store or over the phone) and will go on sale worldwide on 18th September for £90. The initial release includes just 5,000 50ml bottles and more will be made available upon demand. Are you interested in checking out Daphne?
To see more pictures of the star studded London launch, just read more.