Daria Zhukova for Pop Magazine
Fab Flash: New POP Editor Revealed
Last year Katie Grand decided to leave Pop magazine to create a new publication for Conde Nast, which has now launched, called Love. The future for Pop was unclear, until today! Grazia revealed this morning that the style bible would be continued by a whole new editorial team headed by Daria Zhukova and including Julia Restoin Roitfeld and Daphne Guinness.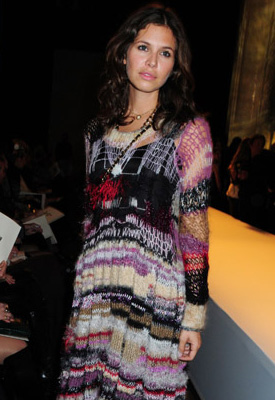 Dasha has no previous editing experience, but has been involved in the fashion and art world for quite some time. She played a key part in Kova&T and founded the Garage Centre for Contemporary Culture, Moscow's largest exhibition venue. Dasha explained,

"I am tremendously excited to take on this challenge. I feel it's the perfect time to be showcasing and encouraging new energy and talent. We are working hard on a complete revamp of the magazine in order to provide a broader point of view focusing also on art, contemporary culture and the globalisation of all things pop-related."
The first issue will launch on 1st September and will retail for £5. The exact editorial team is yet to be confirmed, but Dasha will work closely with magazine founder Ashley Heath who has returned to the publication.