David Beckham to Launch Menswear Line Under DVB Label
Is David Beckham Working on a Menswear Line?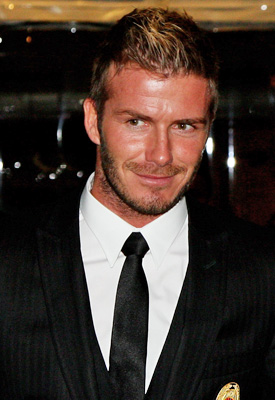 We all know that David Beckham likes to look stylish and often pulls it off. He is regularly photographed out and about in sharp suits and trend driven pieces, so surely it makes sense for him to share his style with the masses? It is being rumoured that David, like his wife Victoria, is working on a clothing line.
Victoria has had unprecedented success with her womenswear which has regularly sold out, so isn't it obvious that David would want to do the same? It is being reported that his clothing range will be part of the DVB label which also includes fragrance, denimwear and sunglasses.
He will supposedly be working on the designs after the World Cup in the Summer. Would you be interested in a menswear collection by David?