David Beckham Launches Underwear Line with H&M
David Beckham Launches Underwear Line With H&M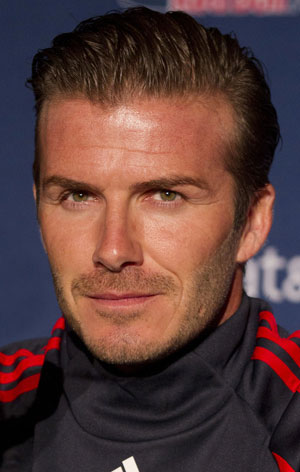 Sexy, sporty, and most definitely stylish are all words that I would use to describe David Beckham, so when the news came out today that he (along with Simon Fuller) and Swedish High Street retailer H&M were going to launch The David Beckham Bodywear (aka underwear) range together, the goose bumps on my arm came out in full force. As the face of Armani's underwear collection for four years, the steamy photos of Becks modeling in his skivvies have brought me much manjoyment.
Reportedly, David and H&M have signed a two-year agreement for starters and plan on creating a full collection of undergarments not just underwear. The David Beckham Bodywear range is due out on 2 February in 1,800 H&M stores in 40 countries. A statement was released where David said,

"Over the past year, I've been developing my Bodywear range with my team, and I'm extremely positive about what we have designed and produced. The final piece in the jigsaw was a retail partner who has the vision and capability to distribute these products globally. In H&M we have found the perfect partner to collaborate with."