David Emanuel's Wedding Dress Shopping Tips
Princess Diana's Wedding Dress Designer Shares His Dress Shopping Secrets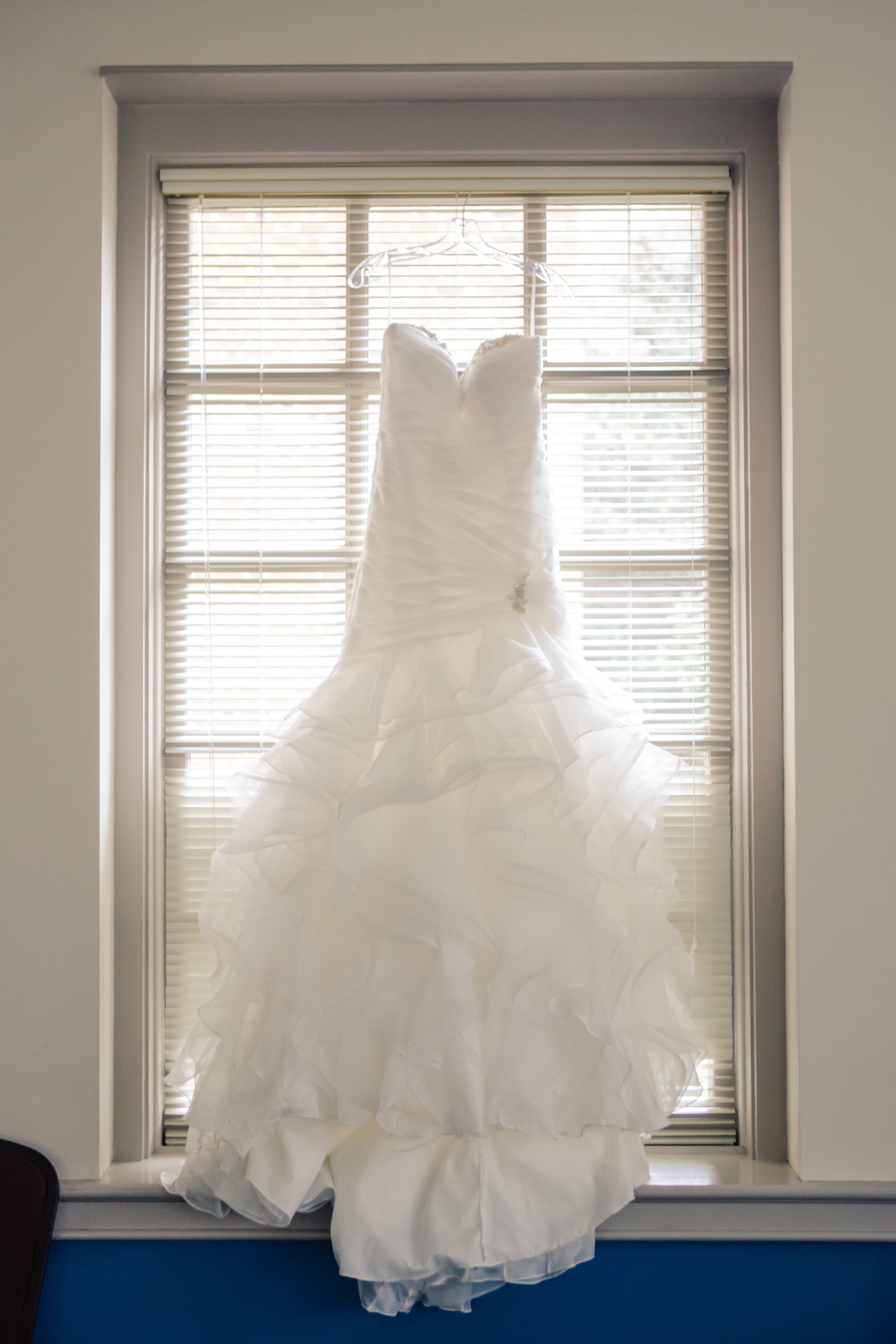 David Emanuel, the man behind Princess Diana's iconic wedding dress, is about to make Friday night TV a lot more interesting. As the host of the UK version of Say Yes to the Dress, he'll be playing fairy fashion godfather to brides looking for the perfect wedding gown. Ahead of the first episode, we spoke to David about the process of hunting down that dream dress and asked him to spill some secrets on how to make it even more of a memorable experience.
Beware the Entourage
David advises to think carefully about how many people you bring shopping with you. "The most we've had is seven. Does any woman need seven?" he told us. "Mothers generally come in wanting the daughters to look like they did on their wedding day, which is very strange . . . and then you've got aunts, who are very critical sometimes. I think it's lack of confidence. I keep on reminding the bride, 'You're the star of the show, they're really coming to see you . . . you have to feel good in this dress, you have to be confident in this dress, you have to wear the dress, the dress doesn't have to wear you. But at the same time, I've had tears of sadness because they're pulled [by the entourage] and they don't know who to listen to. I say, 'You're not leaving here without a dress. I'm on your side. I have to give you the confidence to know that if you look good you'll feel good, and we'll ignore them.'"
"We had one particular aunt who was really cutting. The bride was tiny with a great figure; the aunt said she had shoulders like a rugby player. Then she put on a fitted dress and she said she had hips like a rugby player. We had big tears in the dressing room. I calmed her down and said, 'We're not having this, this is not a fight. Unless you're happy, you're not leaving the dressing room. It's about you, not them.'"
Trust Your Instincts
Sometimes the first dress you try on will be "the one." And that's fine. But it's also fine to try on a few more to be sure! As David explains, "We go round the world and come back. One bride put on the first dress, and it was like it was made for her. It fitted, she looked great, you'd think it was a couture gown. It was in budget (you HAVE to remember about the budget). She came out and said 'Oh, it's glorious. But what else?'
I thought to myself 'We're not going to beat this dress.' So we try on gown number two, gown number three, just to go through the performance of putting it on, but I knew, I knew in my bones this was the dress. When she came out the final time she wore dress number one again, they all said, 'This is fabulous.' They asked, 'Didn't you have this on before?' I said it was dress number one, and they said, 'Oh, it looks completely different now.'"
Don't Worry Too Much About Being "Classic"
Brides often worry about choosing a contemporary look that will date easily, but David doesn't think this should be a big concern. "I think you have to remember fashion moves on. Don't be too rigid. Yes, classic is great, but you dress of the time, you can't but! Whether you like it or not, in 10 years things will have moved on. In bridal it's not edgy fashion, it's more gradual. I think I did ignite something [with Princess Diana's gown]. Around the world, everyone had a Diana-type dress — that crinoline lasted for years — but now it's changed. Fashion moves on, hairstyles move on, makeup moves on. Fashion doesn't stand still. To find a gown that's going to be classic at the time and last 30 years, that's a big ask! More importantly, it's got to suit your figure and suit your personality."
Beware Certain Fabrics and Fits
"Everyone wants this 'sexy mermaid dress,'" David says of the most popular style on the show so far. "If it's cut well and it fits well, it's going to work. It can't be too tight, or it looks tarty . . . we can't have that. Most sizes can wear it if it's cut well. I just remind them it's difficult to dance in and to understand should they need to go to the loo — which is likely in the full day of a wedding — you'll have to slip out to go to the loo."
In terms of fabric, one in particular sets alarm bells ringing. "Anything tight and in satin is a killer. An absolute killer . . . it's unforgiving. It has to have a certain look about it, if it's tight, it pulls and you show every seam. And of course you dare not sit down because when you stand back up it's concertinaed."
Don't Underestimate the Power of Accessories
Like all good Say Yes to the Dress hosts before him, David loves the moment when a bride is put in a veil to complete the look, which he describes as "magical." But it goes beyond getting 'jacked up' for the cameras. When budgets are tight, the right added extras can transform a look. "I had one bride who wanted sparkle. I said, 'We've gone through the gowns, you're very adamant about your budget, which is understandable, but look, you can now get costume jewellery. If you had diamond earrings or a necklace or bracelet, it'll really sparkle it up!" He also knows the power of an updo. "One girl had wonderful hair, but you could see very little of her and you couldn't see the dress. I pinned it up, and it changed the whole look."
Listen to the Experts
By all means, take pictures with you and do your research, but remember that bridal consultants do this all day long, and they know what they're talking about. "One bride brought a picture and I thought, 'I'm looking at this body and this picture and I know it's not going to work,'" David explains. He considers a lot before choosing dresses. "Before I think of the silhouette, I think of the occasion. How many people are going to be there? Where's it going to be? Is it a country house wedding, a village wedding, or a town wedding? I look at her body shape and also her personality. You can't put a quiet, low-key girl in a flamboyant dress, it's not going to work, it's not her."
Say Yes to the Dress UK airs on Friday 12 August, 9 p.m. on TLC.