David Gandy Talks About Comparisons to Zoolander
David Gandy Is Bored of Zoolander Jokes
After a few bumps in the road, Zoolander 2 has been confirmed this week, which is great news for most of us. However, male models around the world may not agree! David Gandy has been talking to The Sunday Times about the Ben Stiller film. He explained how it makes his job difficult, "People still just think Zoolander. To come out with your pride and dignity intact is probably quite hard in this business." David, who was nominated for a British Fashion Award in 2010, went on to explain,

"Trust me to end up working in the only industry in the world where women get paid more than men, and treated loads better. We're trying to change that. In the hierarchy of a shoot, you have the photographer, the female model, the stylists, the assistants, then the male model. You are the lowest of the low."
David was modeling over the weekend for Dolce and Gabbana, so it can't be all bad?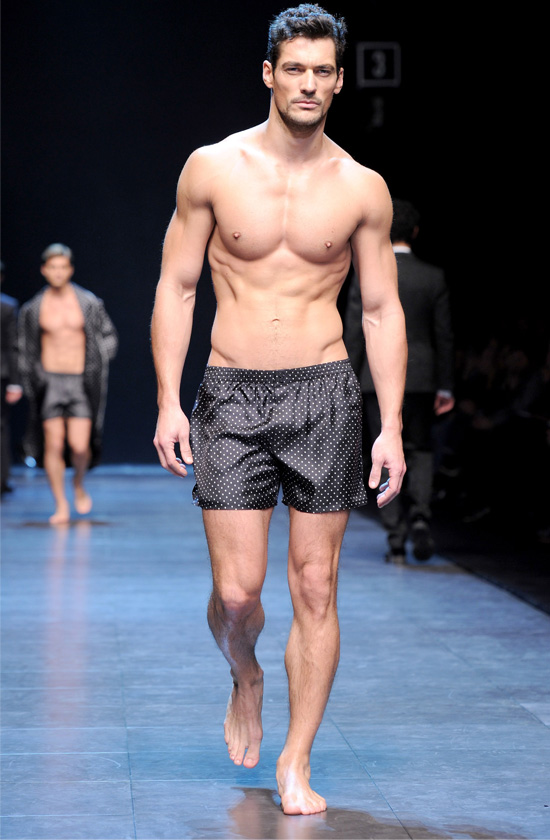 To see a video of David Gandy talking about Zoolander, just read more.