Denise Van Outen Designs Maternity Range for Very
On Our Radar: Denise Van Outen Launches Maternity Range
Denise van Outen looked glowing on the red carpet at this year's Brit Awards. The pregnant presenter is due to give birth in May and is looking really healthy.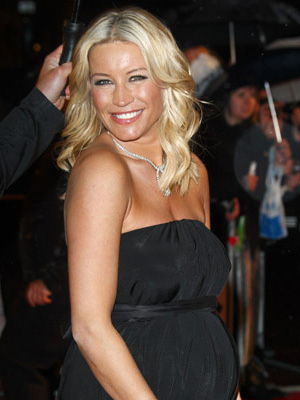 She has just announced plans this week to design a line of maternity clothes for Very.co.uk. Denise has created a 16 piece collection of stylish pieces including a stretch tube dress in black and cobalt blue, harem pants and asymmetric hoodies, an empire line dress and a black jumpsuit.
The collaboration will launch at the end of March. Gareth Jones, the Brand Director of Shop Direct commented, "We are very pleased to have Denise on board. Our customers have been asking for an accessible, easy to wear maternity range and we feel that they will be very pleased with Denise's collection." Are you excited for this celebrity line?