Dermatologists Treating Acne Online 2010-04-26 12:00:00
Would You Rather Be Treated For Acne Online?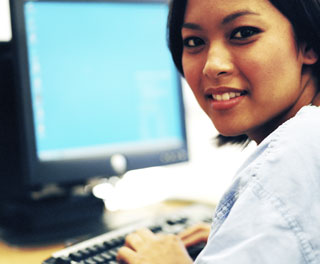 If you've ever tried to make an appointment to the dermatologist, you'll know that there's often a lengthy span of time between the day you call to schedule your next visit until the time the office is able to accommodate you. Recognizing that fact, doctors at Massachusetts General Hospital in Boston tested a way to treat acne patients online.
According to the study, which was published in the April issue of Archives of Dermatology, Dr. Alice Watson, along with her colleagues, treated two groups of patients with mild to moderate acne. Some went the regular office visit route, while others were instructed to upload photos of their skin, submitting symptoms questions. For the latter group, doctors followed up within three days with advice and treatments.
The outcome? Patients saw almost the same results (reduced pimples) whether they were treated online or at the office. While dermatologists spent about the same amount of time with patients regardless, patients loved the time online visits saved them, with most of them saying they'd opt for the online method again. While I'm sure "visiting" the doc online isn't perfect, perhaps we might be seeing more of these types of services available in the future. Would you jump all over this, or do you prefer the tried-and-true office visit?