Diane Kruger and Jaime King Wear Black Bow Ties
Would You Wear a Black Bow Tie?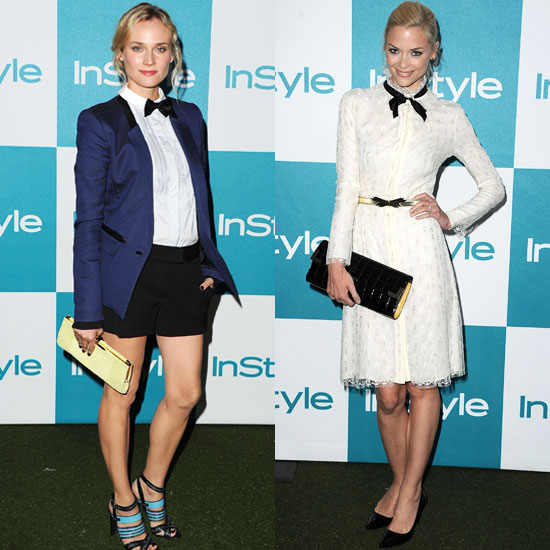 Last night at the tenth annual InStyle Summer Soiree in Los Angeles, actresses Diane Kruger and Jaime King walked the green carpet wearing black bow ties. Diane's style was a clearly androgynous, a nod to a sexy shorts tuxedo, whilst Jaime's was more like a prairie-inspired ribbon around the neck of her delicate lace dress. Either way, they are both wearing neck ties. Would you ever wear one?