Did Michelle Dockery Take the Right Kind of Plunge?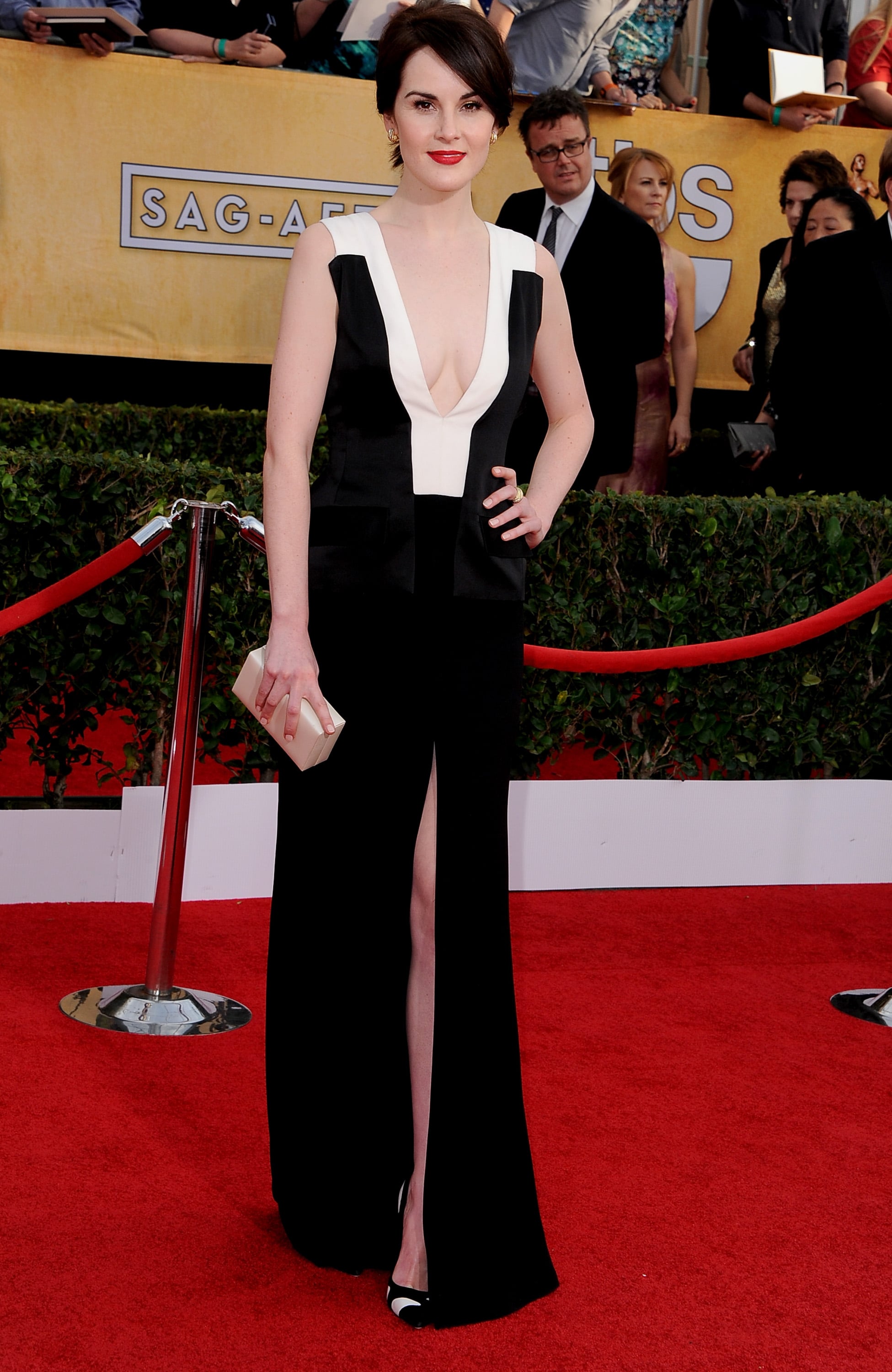 There's a first time for everything, and Michelle Dockery said this year's SAG Awards red carpet was the first time she wore J. Mendel. Her black column gown was accented with a plunging neckline bordered in white — although it's not like anything else could draw more attention to her décolletage. Michelle said she picked the dress because it reminded her of a tuxedo with its monochrome colours and sharp tailored touches.
It's a decidedly sexy look for someone who plays an aristocrat on television — and for a woman who usually wears a higher neckline. What do you think of the look?