Did These Women Strong-Arm the Golden Globes Red Carpet?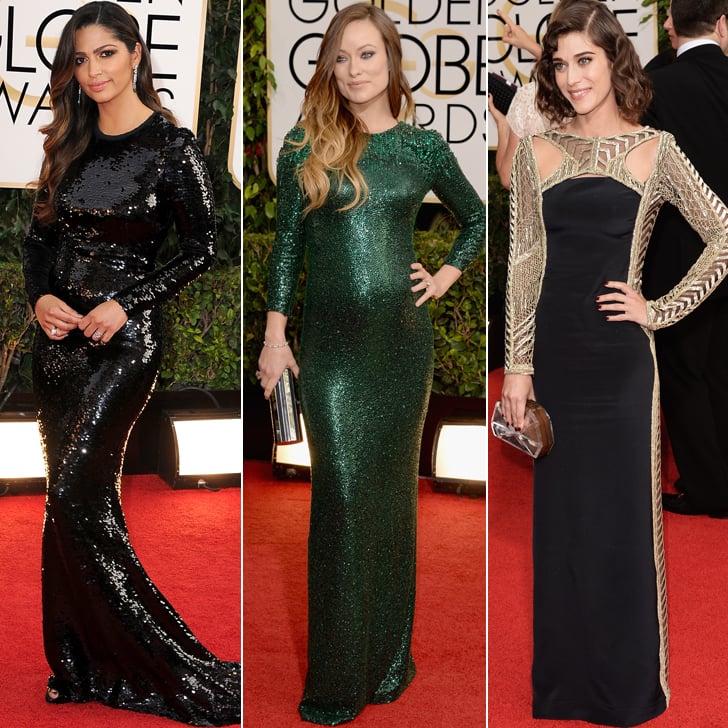 There were plenty of women wearing sexy, slinky dresses with plunging necklines and no backs to speak of on the red carpet at the Golden Globes this year — but three ladies stood out for going in the opposite direction for covering up, well, everything.
Camila Alves, Olivia Wilde, and Lizzy Caplan all showed up for the evening's festivities in floor-length gowns that had long and sparkly sleeves. Camila went with a black sequinned dress, and Olivia wore a similar style from Gucci that showed off her burgeoning baby bump. Lizzy's black Emilio Pucci gown was accented with sparkly golden accents along the sides and bodice.
And while all three women looked great in their respective gowns, we want to know if there's one you like best.