Discover Your Dosha and Ayurvedic Beauty Plan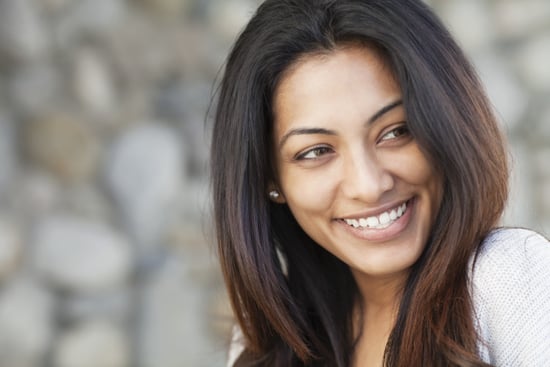 Translated from Sanskrit, Ayurveda means "science of life." And while it's likely you've spotted the term on more than one spa menu, how exactly does this holistic Hindu medicine system relate to beauty? Discovering your dosha — your physical, mental, and emotional makeup — is key. Everyone is a mix of three doshas: vata, pitta, and kapha. However, one or two typically dominate. To find your dosha, and all the beauty tricks to go along with it, keep reading.
Discover Your Dosha:
Vata types tend to have dry, rough skin and frizzy hair. They are often known for their spontaneity and creative ways.
Pitta personalities are strong-willed and organized. Their skin tends to be sensitive or acne-prone; thinning and graying hair are also primary issues.
Kapha types have thick hair and oily skin. Kaphas are known to be steadfast and sweet, and prefer to avoid conflict.
What Is Your Dosha-Specific Beauty Plan?
Ayurveda prescribes an oil massage for the scalp and for the body before bed.
Vata personalities should look to thicker oils, like sesame, to seal moisture in dry skin. Choose rose and amber aromatherapy scents. Seek warmth in tea, and refrain from cold or raw foods.
Pitta should seek lighter formulas like coconut and sunflower oil, and use sandalwood, lavender, and jasmine scents to soothe. Ayurveda recommends a diet heavy in grains and vegetables, but skip the citrus and spicy foods.
Kapha should massage with olive or mustard oil, choosing eucalyptus, pine, camphor, or juniper scents to revitalize. Follow a regular exfoliation plan to clear the complexion, and avoid meat and dairy products.
Source: Discover Your Dosha and Ayurvedic Beauty Plan