\Disposable Bathing Suits
Have You Ever Worn a Disposable Bathing Suit?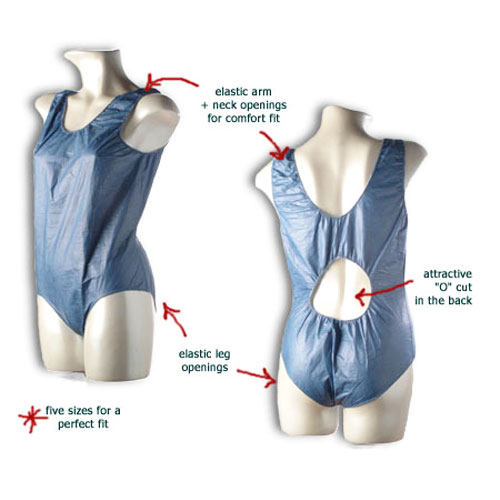 It's not often that a product or item is going to knock my socks off, but last week, I went to a day spa where they offered me a disposable bathing suit to use after the treatment in the steam room, sauna, and relaxation pool. I love this idea and thought the option of wearing a throw-away swimming costume took away any locker-room-nude shyness that I have. It was a paper thin suit that could really only be worn once and came in sizes small, medium, large, and extra large. It was comfortable, highly elastic with kind of a waxy texture, and had a generous fit through the bust, bum, and midsection. I also kind of thought it might be a fun and practical item to have handy if you own a pool and throw a lot of parties. This way, people who forget suits don't have to borrow one of yours. They're actually sold here and can be shipped to the UK. What do you think of this product?