Dita Von Teese Has a Room For Hats, Which Item Would You Like a Room For? 2010-11-01 01:15:23
If You Could Dedicate a Room to One Item, What Would It Be?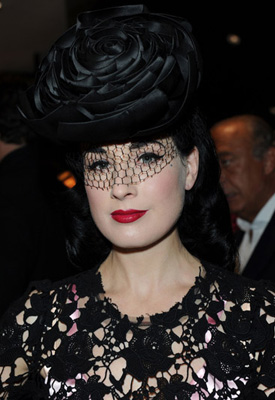 Dita von Teese loves to accessorise her looks with headwear, so much so that she has dedicated a whole room of her house to hats! She told Vogue,

"I have a huge collection of hats - I have a whole room dedicated to them so that's a lot of hat. You have to be brave to wear a hat. Wearing a hat says: 'I have confidence and I don't mind if people are looking at me.'"
Most of us don't have the luxury to dedicate that much space to clothing, but I would love to have a room full of shoes! This got me wondering, if you could have a room for one item – which item would it be?