Do Couture Ultimates Ladder-Resistant Tights Work?
Have We Finally Found a Pair of Tights That Genuinely Don't Ladder?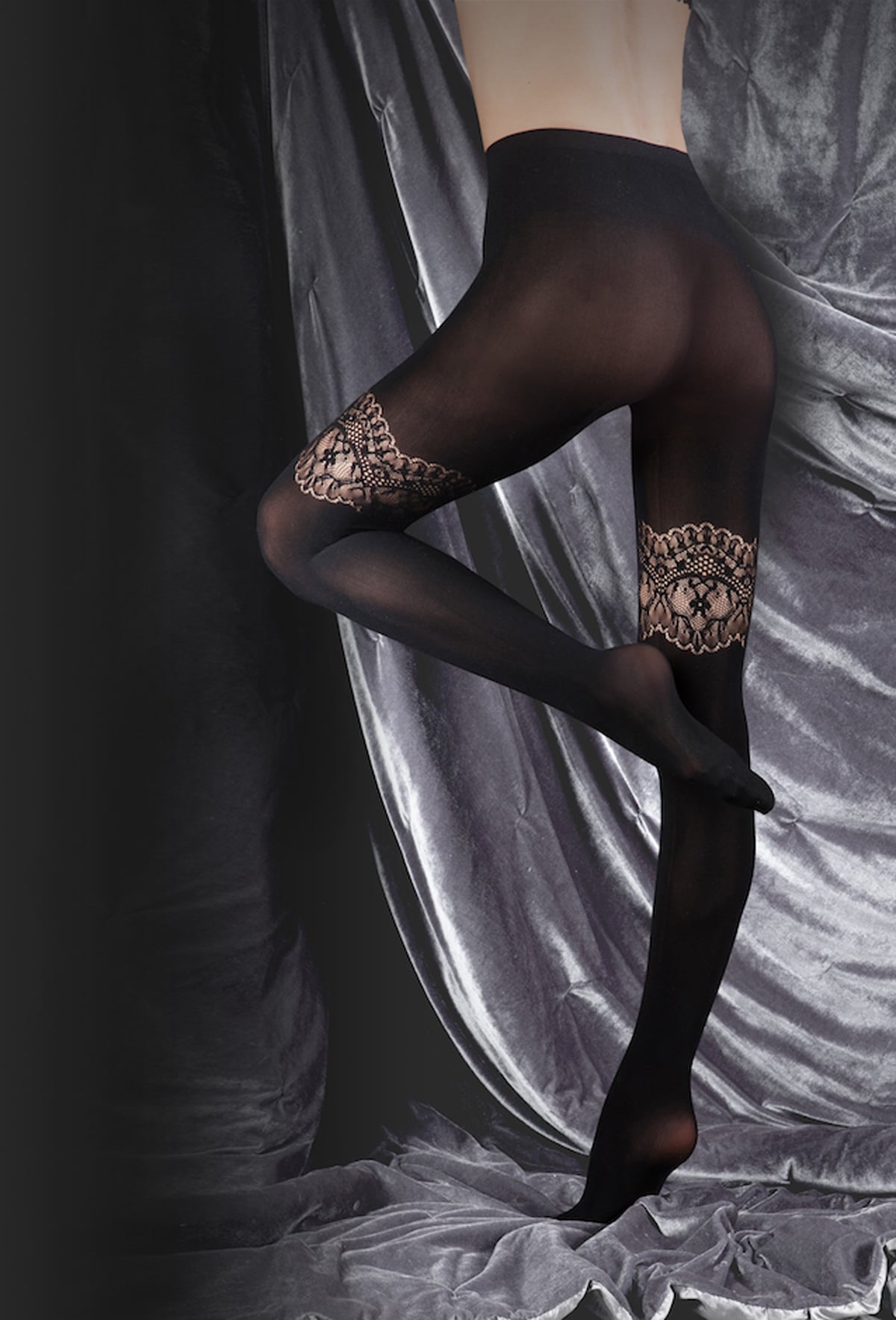 I thought I'd found the perfect pair of black tights when I tried Heist's chic offering, but that was before a freak attack from a wicker laundry basket left me with a hole in my £20 opaques. Even the most expensive tights are no match for a splinter of wood. Scared the same would happen again, I continued my search something lovely and luxury that lasted.
Step forward, the Couture Ultimates range. This newly launched collection claims to be truly impossible to ladder. The threads in the tights are woven in a new way, a little like a chain-link fence, so even if you catch a thread, the surrounding ones will stay in place. The result? A pair of tights that genuinely hold up to those inevitable moments when you will catch them on your chair/handbag/boyfriend.
Believe me when I tell you I put these babies to the test. They were chucked in that same evil laundry basket and came out looking as good as new. I pulled and poked at them as much as I could and gave them a good few wears and washes before committing to a review. I even tried to borrow a kitten for a scratch test (no joy, I will simply have to get my own kitten for future reviews). I can truly say the rumours are true. These tights are about as indestructible as you can get.
Now, there is one caveat. They're ladder proof; they're not hole proof. They still need to be looked after as much as possible. You still need to take care in putting them on (there are instructions on the packaging, because apparently a lot of us have been doing it wrong). You'll need to buy the right size, as overstretching can affect the knit. And you can't go at them with the scissors just to test the theory. The threads can still be pulled and you can end up with little catches in the weave, the difference is that little catch or hole won't expand into a full-on ladder the way it does on other tights. They've even made it work for patterned tights, which are far more likely to live past one or two wears compared to their flimsy counterparts.
Patterns aside, the black Sarah tights (£15) are my favourites. They're seamless and super cosy, and the 100 denier knit makes them truly opaque. Sizing is generous; I'm 5'7" and curvaceous, and I tried the large and found they had plenty of give, lots of length in the leg, and ample room in the waistband with no digging in. They stayed up all day, they didn't ladder, and they went through the washing machine without losing their shape. I like them so much, I've just ordered three more pairs.
There are currently two opaque styles and seven patterns available, starting at under £10 a pair. Sheers are in the works, so look out for those soon!