Do You Know Where Your Bag Came From?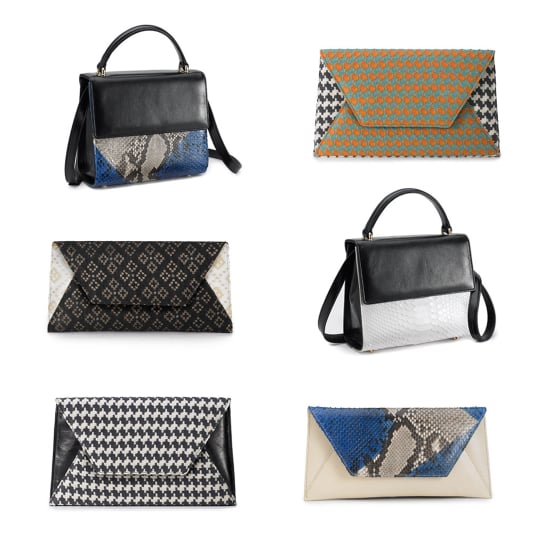 Rarely will you find a designer without a story behind his or her designs. Often their creations stem from a childhood passion, and Sobia Shaikh is no exception. Her bright and print-heavy bags are inspired by her childhood in Pakistan.
With a passion for the marketplace's colours and textures, Shaikh's Isly clutches and totes are a high-impact addition to any ensemble. Love her designs? Find out where they came from and where they're headed!


POPSUGAR: What inspired you to start designing handbags?
Sobia Shaikh: Growing up in Pakistan, I fondly remember visiting the Juma Bazaar. Those weekly trips set the wheels in motion for my lifelong passion for fabric and texture. During my time in college, I worked as a model in Pakistan, and afterward I was in advertising where I developed campaigns for fabric weavers, fashion designers, and textile manufacturers — all which cemented my appreciation for the beauty of Pakistani textiles and ultimately inspired me to launch Isly Handbags.
PS: What void in the market do your designs fill?
SS: I had seen a lot of textile and leather fabrications in the handbag industry, but no one was utilising jamavar, which is a hand-woven, thick silk that is produced in limited quantities. They are available in a variety of colours and often have a metallic thread, which gives the fabric a very rich and luscious appearance.
PS: How do you pick the materials and shapes for the bags?
SS: I go to Karachi once or twice a year and visit a small family-owned store that produces jamavar silks — some of which are produced exclusively for Isly. A few of my fabrics come from Italy, and the leathers and snakeskins are sourced from around the world. In 2011, I launched my company with just three clutch styles, but the "customer is king," and over the years my clients have asked for more. For next Summer, I am designing a tote, because there have been innumerable requests for one!
PS: Is there a bag that really inspired you?
SS: Yes — when my sister got married in 1996, she wore a gorgeous burnt-orange Lehnga, a flared skirt with a blouse. The designer also made a small beaded clutch to match her dress. It was absolutely stunning! I remember admiring it and thinking what fun it would be to have the same bag in different colours.
PS: Do you have a fantasy handbag purchase?
SS: It's funny, but ever since I've started Isly, I feel this extreme sense of guilt about buying any other bag! So, while I don't have a particular fantasy handbag, there are a few designers whose bags I admire immensely — Jerome Dreyfuss, Kotur, Reed Krakoff, to name a few.
PS: Where do you see your brand evolving?
SS: The name Isly comes from the first two initials of both my children's names — my son, Isaad, and my daughter, Lyali. In essence, Isly is my third child; I love nurturing it and seeing it evolve. In addition to the tote, I have a couple of other new styles coming next summer. Next, I would love to translate some of these fabrics into home accents as well. Perhaps jewellery? The long-term goal is to turn Isly into a household name.