Do You Wear Logo Clothing?
Is Olivia Wilde's Logo Top Trendy or Tacky?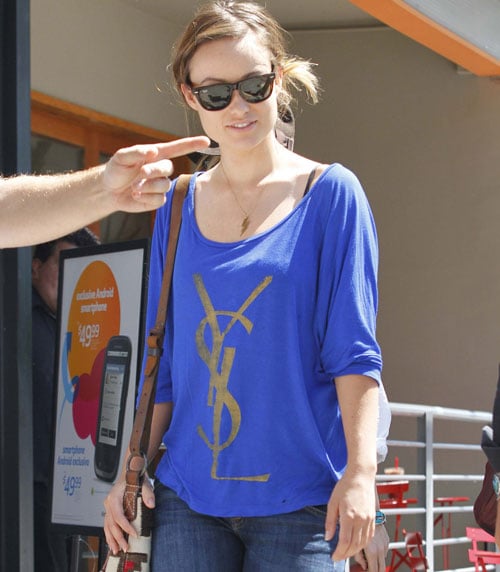 Olivia Wilde was spotted grabbing some lunch with friends in West Hollywood yesterday wearing a bold blue Yves Saint Laurent logo long-sleeve t-shirt. The typically demure and elegantly dressed actress (aside from her edgy rocker stint on The OC) never really seems so bold as to wear logo-printed clothing, although I am sure her wardrobe is overflowing with designer brands. What do you think of this style? Is logo clothing tacky or totally on trend right now?