Does His Style Influence You?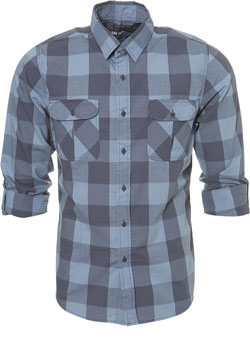 There have been some tragic celebrity couple outfits in the past — need I remind you of the Beckhams' matching leather look? But wearing similar clothes doesn't have to be a bad thing, nor is it necessarily something that you can avoid! Maybe it's just his choice of shirts or his selection of trainers, men's shirts can look great on girls. Do you think that his style influences you?
This blue lumberjack shirt (left) is from Topman for £28.