An Easy Handmade Holiday Gift Idea: Tub Teas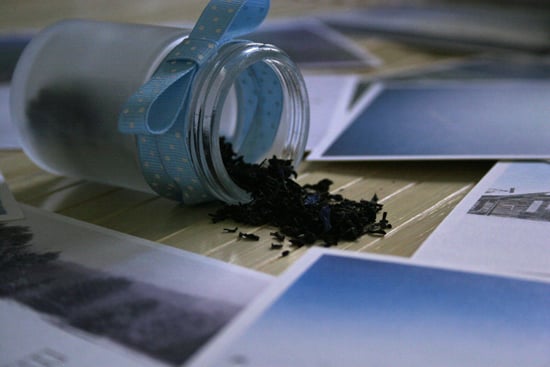 When it comes to luxe-looking homemade holiday gifts, few are as pretty, or as inexpensive and easy to make, as tub teas. Not only do tub teas look lovely in a jar, but the tea and flowers inside are soothing, packed with antioxidants, and beautifully scented. Plus, you can create a blend that suits the tastes of whoever your recipient might be. So to see how you can make these at home without breaking a sweat, get the full breakdown.
Perfumed Tub Tea
You will need:


A lidded jar or flip-top container
Two cups loose tea of your choice (not the kind that's in a bag)
A small bag or sachet of dried flower buds: rose, lavender, chamomile, and jasmine are all fragrant
A large tea ball (this heart-shaped infuser is only $6)
Ribbon or other decoration for your jar
Directions:
Combine the tea and flower buds. There's no perfect ratio here, but it should be at least three quarters tea. The buds are simply for making your gift look good in the jar and for creating a nice scent in the tub. For the gift you see up top, we used Teamotions Vanilla Early Grey ($13), then added extra bits of lavender for a pretty pop of violet against the black tea.
Pour the mixture into your jar, wrap up the ribbon, and the hard work is done.
When you're wrapping the gift, tie the tea ball to the jar or outer packaging with a note explaining that, just like with the tea they drink, your giftees can fill their tea balls with your mixture and drop it into the bath.