Elijah Wood and Shirley Manson for Oliver Peoples Sunglasses
Fab Ad: Shirley Manson and Elijah Wood for Oliver Peoples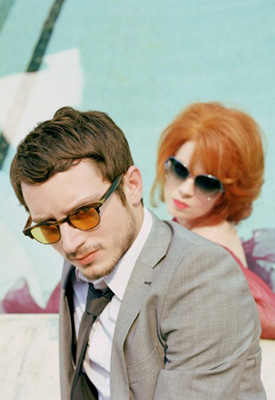 LA based eyewear brand Oliver Peoples have snapped up Elijah Wood and '90s indie star Shirley Manson to star in their latest ad campaign. The Spring 2010 ad was shot by Autumn de Wilde who also made a short film starring the duo.
Elijah and Shirley pose in a range of retro inspired sunglasses which stay true to the brands image. Elijah told WWD,

"I was eager to be involved in a project that had so many dimensions. And working with Autumn, you know exactly what you are signing up for — a creative journey with a gold mine at the end."
It's great to see different faces involved. What do you think of this ad campaign?