Elsa Schiaparelli Auction Coco Chanel
On Our Radar: Schiaparelli Auction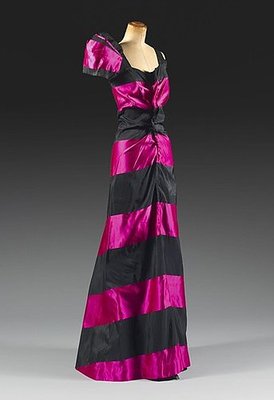 Whilst the Schiaparelli revival talks continue, forty of her classic pieces are preparing to be auctioned in Paris. Many of the pieces, including this shocking-pink and black dress, are from the 1930s and will be sold alongside pieces by Jean Patou, Gabrielle Chanel and Christian Dior.
The sale will take place in Paris on 3rd July at Drouot-Richelieu auction house. There will be items from the key eras of fashion from 1920s to 1980s.
If you're not familiar with Schiaparelli's designs, she was an important factor in the development of 20th century fashion. She is widely credited with creating shocking pink and produced surreal dresses inspired by Salvador Dali, like the shoe-hat or the lobster dress.