Emma Rigby and Kate Hudson Wear the Same McQueen Dress
Emma vs. Kate: Who Was Your (Mc)Queen?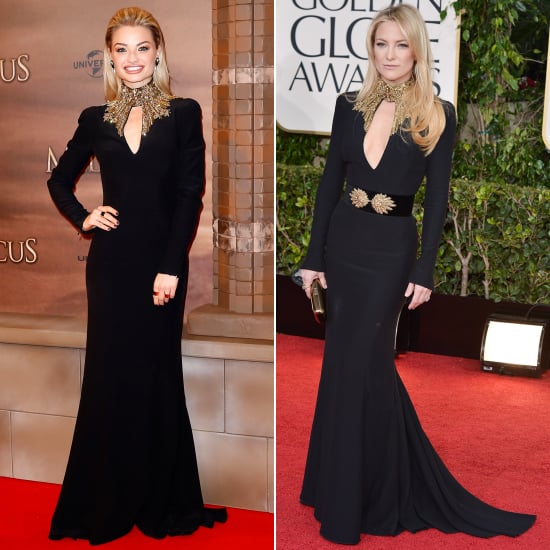 Emma Rigby may still be best known in the UK for her role as Hannah Ashworth in Hollyoaks, but she's making waves in the US recently, where she's playing the Red Queen in Once Upon a Time in Wonderland. She was back in Europe last night, however, for the German premiere of her new film The Physician, and she definitely pulled out all the stops in a dramatic black gown with gold neck embellishment. However, we got a slight case of déjà vu when we saw the Alexander McQueen gown — Emma's not the first blonde to try it on for size! Back in January, Kate Hudson added a belt to her dress for the Golden Globe Awards. Battling Hollywood royalty in the fashion stakes is pretty tough, but we think this TV queen put up a good fight. We'll leave the final decision to you. Which look do you love?