Emma Watson on Clothing Line, Perfume, Plans for the Future and Burberry
Fab Blab: Emma Watson on Burberry, Clothing Line Rumours and the Red Carpet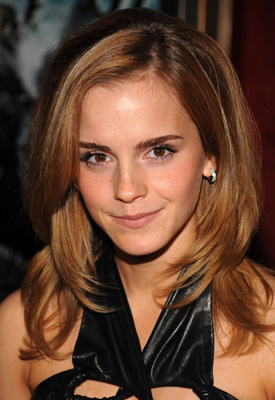 Emma Watson is certainly having a moment right now as she has been busily promoting Harry Potter across the globe as well as coping with her new status as a style icon. She took some time to chat with WWD about fashion, rumours of a clothing line and plans for the future.
Emma spoke a little about the Burberry campaign and how it came about. She met Christopher Bailey at the Vanity Fair Portraits party and explains, "We just really hit it off." Emma also added that she was "really excited" about the shoot with Mario Testino, "I've done a bit of modeling over the past year so I had practice."
Most of you have been impressed by her red carpet efforts recently but she admits it's harder than it looks. "You feel like you're gearing up for a marathon. I've really enjoyed having personal relationships with designers. It's amazing to be able to go to them directly." Despite this, she has no intentions of becoming a designer herself. To find out why, keep reading.
She explained,

"I'm really not interested in doing it for my own ego. I'm not a designer. If someone asked me to do something that was beneficial to a cause, then maybe I'd consider it, but not just [to be able to say] 'Look at me! I've got my own line!'
We can also forget about an Emma Watson fragrance for a while, "The idea of making my own perfume makes me want to vomit."
So other than attending an American university next year, what is next for Miss Watson? "I'm really relaxed. I'm not desperate to take on a really adult role. I'm happy to work on whatever comes along."