Emma Watson to Create Organic Range for Alberta Ferretti
Emma Watson Designs for Alberta Ferretti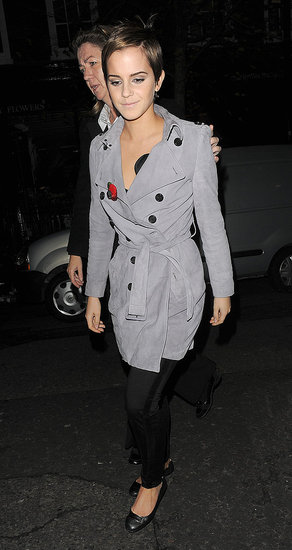 It has just been announced that Emma Watson is adding another string to her bow as she prepares to team up with Alberta Ferretti. Emma already creates a line for People Tree which has been very popular, but this one looks set to be slightly more high end.
She spoke about the collaboration explaining, "We are doing an organic clothing range. I can't reveal the name yet but there will be more information about it soon. [It's] very classic, very Sixties Jane Birkin."
Emma has gained a lot of attention for her red carpet looks. Just last week, she was promoting Harry Potter in both Vionnet and a reworked vintage number. She has clearly attracted Alberta Ferretti as a fan along the way!
Emma commented in US Magazine, "She wrote to me and said, 'I saw what you did with People Tree and I think it's a great idea and will you do something with me? I will put it out there that I will work for anyone for free if they are prepared to make their clothing fair trade organic." The pieces are set to be on sale next year. Are you excited for this collaboration?