Emma Watson Fashion Designer, Collection for UNICEF
Would You Be Interested in an Emma Watson Clothing Line?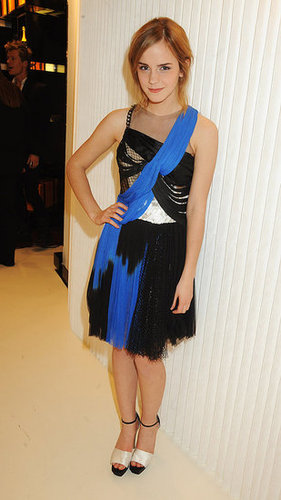 The rumour mill is working overtime this morning as stories of an Emma Watson clothing line are rife. The new face of Burberry has already received comparisons to Kate Moss for her gorgeous ad campaign, but could she once more follow in Ms. Moss' footsteps by designing her own collection?
According to reports, Emma is currently "getting advice from her fashion designer pals" and is set to donate all of the profits to UNICEF. Her fashion stocks are certainly rising now, but this might just be a rumour. Either way, would you like to see her design a clothing range?