Emma Watson at Paris Fashion Week, Spring 2009, Celeb Style
Which Emma Watson Fashion Week Look is the Most Fab?
Young actress Emma Watson was busy flying the British flag at Paris Fashion Week recently by attending more shows than a top fashion editor! She may only be 18 years old but that doesn't stop her wearing some very stylish designer ensembles. Emma is guilty of dressing a bit old sometimes but she was on form in Paris wearing a thigh skimming dress at Sonia Rykiel and plenty of bright colours elsewhere. Which of her fashion week looks do you think is the most fab?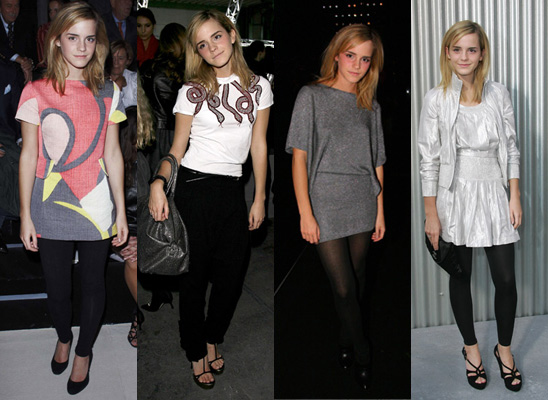 Source