Emma Watson Says British Weather Makes People Be Creative
How Does the Weather Shape Your Clothing Choices?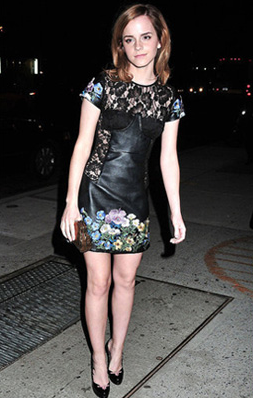 Emma Watson spoke to WWD recently about British style. The actress has been living in America for a few months and reflected on how she sees things differently now. Emma explained, "I think [British style] has to do with the weather. We have terrible weather. It's very grey and drizzly so we need things to cheer us up. And I think that leads to a lot of creativity and color, and I think that's why our designers are so innovative."
It's an interesting point and I know that I always try and brighten up grey, rainy days with a colourful ensemble. The weather usually influences our clothing choices out of practicality, but do you find that the weather shapes your ensembles in other ways too?