Emma Watson to Showcase Spring Summer 2011 People Tree Collection in Prince Charles' Garden
Emma Watson Prepares Royal Showcase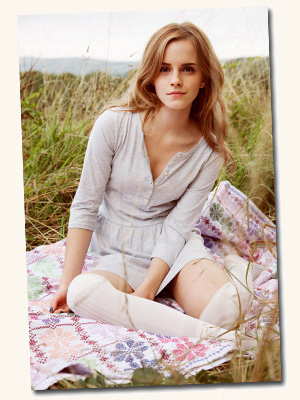 Prince Charles has always been a big supporter of all things eco and it seems that stretches to fashion too. The Prince has invited Emma Watson to take part in his 12 day eco festival which begins on 8th September.
The fashion section of the festival has been curated by Dame Vivienne Westwood and will encourage upcycling. Emma Watson will present her Spring/Summer collection 2011 in the gardens of Clarence House.
Emma commented, "I'm so thrilled that People Tree will be showing the spring summer collection at A Garden Party to Make a Difference. I think The Prince of Wales' initiative is such a brilliant idea and I'm thrilled." Although she is not expected to be present, she will make a special video introduction.