Emma Watson Shows Her Sophisticated Side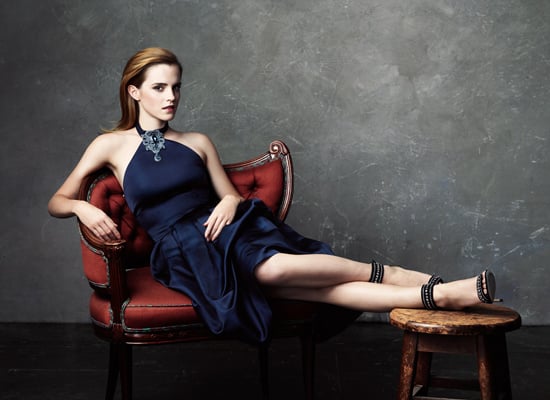 Child star, this Harry Potter actress is not! In her cover story for the latest installment of Net-A-Porter's The Edit, Emma Watson models the eco-friendly designs of Green Carpet Challenge labels including Christopher Kane, Roland Mouret, and Alexander McQueen. Speaking with Livia Firth on the conflict between sustainability and style, the actress admits, "I would love to wear garments that are ethically sourced, but there aren't enough options for me to be able to do that realistically."
Fortunately, the options were plentiful for Emma's sophisticated shoot. And though she looks at ease, don't let her poise fool you: "On the red carpet, I'm usually in so much discomfort — my shoes are uncomfortable, I can't breathe in the dress. I don't compromise like that in my everyday style." And that refreshing confession is just one of the many sides she shows!