Estelle to Create Shoes and Accessories
On Our Radar: Estelle to Launch Shoe Line?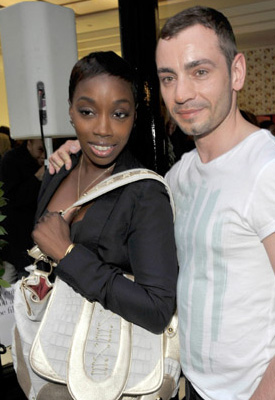 Estelle is often spotted on the red carpet showing off some killer heels. Who can forget her Alaias or her silver booties at the Grammys? Recently she hinted at plans to extend her shoe habit further suggesting that she might want to create an accessories of her own. She told WWD, "I love accessories, and I'd love to have my own line."
She was talking at the Belvedere Pop-Up Shop launch last week where she revealed her first foray in to design. There she was presenting a line of accessories created with Belvedere Vodka with a little help from Jonathan Kelsey. This included the Belvie bag (pictured, $1400) with a secret pocket for holding vodka! Would you be interested in an accessories line by Estelle?