Exclusive Fearne Cotton Interview Talking About London Shops, Mulberry and Style Icons
Fearne Cotton Talks London Shopping Tips and Her Dream Handbag
Earlier this week, I met up with Fearne Cotton who was promoting her new collection for Very. After she'd told me all about her latest designs, she told me about her recent shopping purchases, her favourite brands and her key London shopping haunts.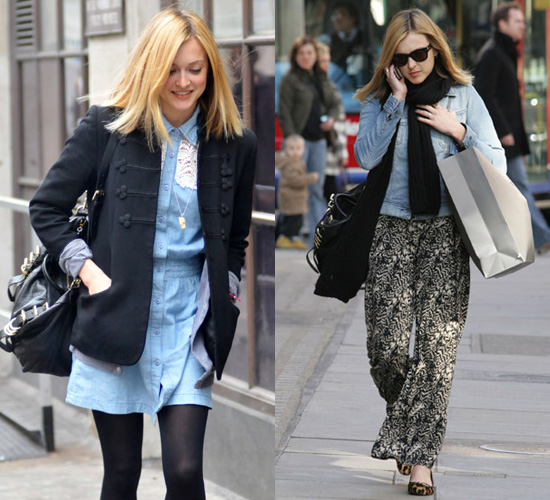 You're always spotted carrying amazing Mulberry handbags, so if they named one after you, what would it look like? I would die! They could literally make anything and I would love it because I don't think there's been a bag that I haven't loved of theirs. Being someone who carries round a lot of stuff at all times, – if you go through that handbag right now I'm talking 3 diaries, so many biros, spoons, tupperware, books...everything! So it would have to be quite a substantially sized bag with lots of pockets.
To hear about her style icons and favourite shops, just read more.
Who are your style icons? I love Chloe Sevigny, I think she is the coolest woman to have ever graced the planet! Also, my Mum has a real soft spot for Marilyn (Monroe) so we had lots of pictures of her around the house, so I've always loved Marilyn. When I just saw my Mum, she saw my hair and went "Oh, very Marilyn!" It's obviously not, but she tenuously linked me to her hero. If I could only be glamorous, I'd try and look like her.
What have you been shopping for for the new season? I've bought lots of one level wedges, which are my new favourite thing in the world to wear. I've got excessive amounts of pairs already! Lots of clogs or velvet one level wedges. It sounds awful, but also a raincoat for festivals – I think it needs to be done and you can get sophisticated looking macs these days. Also, lots of cute dresses, with sweet little Peter Pan collars.
Are there any brands or stores that you particularly like? I always like to mix up a real concoction of designer, high street and vintage, so I spend a lot of time down Portobello Market. A lot of stalls on Portobello, and there are some great vintage shops like Best Vintage. Then I get the odd pair of shoes from maybe YSL, or treating myself to a pair of Mulberry or Stella McCartney shoes. And, of course Very.