Exclusive Interview with Italian Shoe Designer Katia Lombardo
Exclusive: Few Fab Words with Katia Lombardo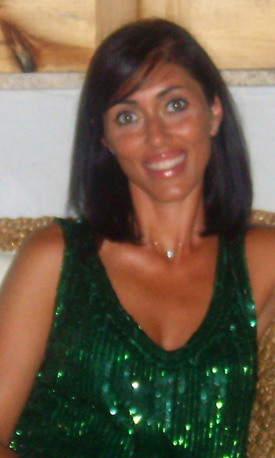 Italy is synonymous with gorgeous footwear produced from the finest leather. It is the home to many great fashion designers including Miuccia Prada, Donatella Versace and Valentino. I caught up with an upcoming Italian footwear designer, Katia Lombardo, to find out about her latest collection and to ask why Italy has such a strong connection with shoes!
What has inspired your Spring/Summer collection? The 1980s have been a source of inspiration for the collection P.E. 2010. Round, laminated "TRONCHETTI"-shoes, sandals with straps and décolleté with sequined embroidery, gladiators with rivet applications to wear with leggings made of Lycra, like Olivia Newton-John in Grease or Madonna at the beginning of her career.
To find out more from Katia and to shop her shoes, just keep reading. 
Why do you think Italy is so synonymous with classic shoe design? Italy has an historical tradition in the sector of shoes, perhaps because the country is the shape of a boot! The Italian design is constantly developing and always in a process of natural evolution, but the making of the shoes is still traditional and handcrafted. Furthermore the country is so rich in art and places that manage to awake in a designer the lust for creating.
 
Who would you like to see wearing your designs? All women who fall in love with my creations and who know how to interpret my style with elegance. Certainly women with charm rather then purely those who follow trends.
 
Why do you think that very high heels have become so popular? The heel is the synonym for femininity. The higher the heel, the more sensual a woman feels.
 
Which fellow designers do you admire and why?
Certainly my master Guiseppe Canotti, with whom I have been collaborating for many years. Even today he is, to me, the best designer for women shoes. I also very much love the work of Ernesto Esposito, a real artist.
You can shop Katia's gorgeous shoes below.