FDJ Jeans Make You Look Two Sizes Slimmer
Style for Style: FDJ Slimming Jeans
When I heard that FDJ jeans reportedly make you look two sizes smaller, I couldn't get my hands on a pair quick enough! The company has been selling jeans in North America for nearly 20 years and encourages you to "celebrate your curves", but I was curious to see how this was achieved. Apparently, the key to perfect fitting denim is all in the bottom! FDJ jeans have simple detailing on the pockets and a high waist.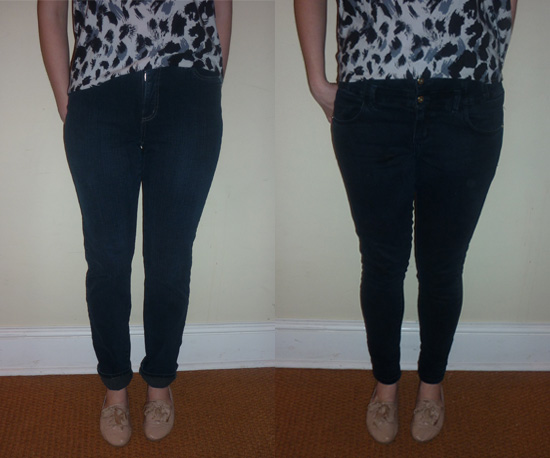 To find out what I thought, just read more.
The pair I have are named Kylie and have a straight leg fit (on the left). One of the first things I noticed when I tried them on was how tight fitting they were around the waist and stomach. The fabric is quite stretchy so they aren't uncomfortable and sit quite high on my waist. They currently retail from £115 and are available from a number of independent retailers in the UK.
I can't decide if they really make me look two sizes smaller so I have contrasted them against my current favourite pair of jeans – a high waisted pair from Topshop. I can't wait to hear what you think of this one!