Fab Ad: Amber Le Bon for River Island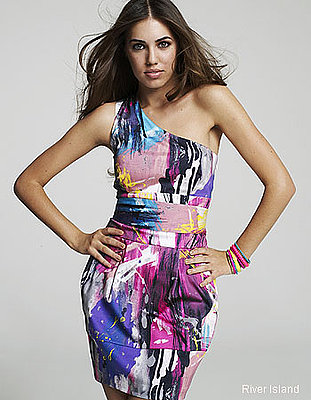 You might not yet have heard of this celebrity offspring but with cheek bones like that I suspect we'll be hearing a lot more from her. Amber is the eldest daughter of Simon and Yasmin Le Bon and at just 18 is the face of River Island's Spring campaign.
She has not just inherited her model Mother's good looks but also her agency as she is now signed to Models1. Amber was chosen for this campaign for her "real girl" looks and down-to-earth personality. Appears that she really is down-to-earth as she intends to head to University soon rather than resting on her model laurels.