Fab Blab: Alber Elbaz Gets Emotional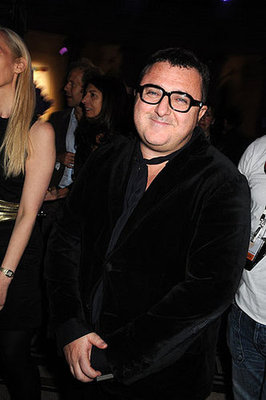 I always think that Alber Elbaz, the creative director of Lanvin seems adorable. The Israeli designer has been at Lanvin since 2001 and the collections seem to keep getting better.
This week he spoke to WWD and expressed the need to be emotional. "Today I want to have an emotional dinner. I don't want to speak about the weather. I know what it's going to be like for the next 10 days. We have the Internet. I don't want to go to a movie and see people jumping. For that I have the Olympics. I want to cry and I want to laugh, but I don't just want to see people jumping. With clothes, it's the same thing. I think it's all about emotion."
He also spoke about his supportive boyfriend, how fashion is like French food and how Tom Ford ousting him at YSL nearly made him quit fashion for medicine. Read more excerpts from the interview here.