Fab Blab: Barbara Hulanicki Speaks out About Biba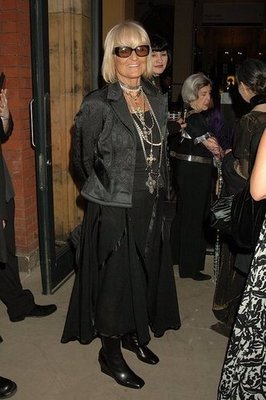 In May we announced that Biba was in administration following a relaunch of the label just two years ago. Now the original Biba lady Barbara Hulanicki has spoken out about it's demise. She is keen to point out her lack of involvement in the brand's relaunch but told WWD,
"I think it's sad. Biba originally was straight to the public — it stemmed from a shop. The people who [took on Biba] aren't retailers — it's a different way of designing."
She did not rule out another revival but was sceptical of its success as the brand, "has been battered around so much." Hulanicki is currently busy with her own projects creating a wallpaper collection for Graham & Brown and jewellery for the Victoria and Albert Museum's boutique. There are also plans for a fashion and accessories line but the details are unclear right now.
Source