Fab Blab: Mischa Barton on Her Handbag Line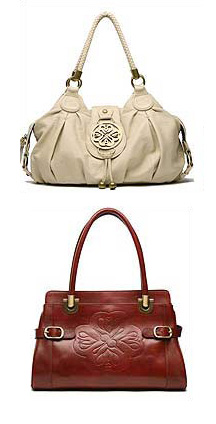 Last month Fab US revealed Mischa Barton's plans for a handbag line. The bags are due to hit stores on 2nd July, she has been busy promoting the line including an interview with The Telegraph. She explained that she'd had offers to do a clothing line and a fragrance but that she prefered to start with something small. "I love anything I don't have to try on because I'm a bit lazy, so handbags are great for me. But I'm not one of those people who sit around counting them."
Despite saying this, she is rarely seen without an it-bag on her arm but she confesses they are usually gifts. "Oh, I've just got this Fendi that is a fantastic collector's piece. It's like a side satchel with a hand-embroidered, 1960s-style, rainbow flower-motif thing…I can't really explain it, but they told me it was an $8,000 bag and I was like, that's a lot of money for a bag. I was kind of tempted to put it on eBay, hahaha."
Her range of bags, that will be available from John Lewis, Fenwicks and Debenhams will range in price from £25 to £170 (slightly more reasonable!) but she wouldn't carry her dog around in it. "No! I'd never do that! Anyway, they are both too big. One of them is, like, 12 pounds."